Easily Compress Images Online
Advanced PNG and JPEG compressor for reducing file size without quality loss and speedup your website.
Check Example
Comparison between original image and compressed image

67% file size compression
What is PNG Compressor?
It is a free online tool provided by www.pngcompressor.com for compressing JPG and PNG images without losing image quality. We use the latest image compression methods and intelligent algorithms to lower your image file size. This is a FREE tool for web interface you can compress your images at no cost.
JPEG Compressor
JPEG is a popular file/compression format used for storing digital images. Most JPEG files can be optimized further without losing any visual image quality. Upload and compress JPEG files above to improve page load times and save your bandwidth costs.
PNG Compressor
PNG compresses images while keeping original data (lossless) As a result, file size can be bigger. Our compressor applies lossy algorithms, strip unwanted data, converts 24-bit color index to 8-bit. The Result is a drastically lower PNG image size with the same image quality.
Speed up your website
If you are a webmaster, you want your pages to load faster to provide the best user experience. Optimizing your images will lead to faster page loading, save bandwidth, and help your website rank higher in search results.
Higher speed web pages will also help your adword campaign to generate great conversion rates over your advertising. So its not to just speed up website it also helps you to get more business from your website.
Download Free WordPress Plugin
Speed up your website by optimizing your media library files in a fly and start getting more conversions
Download Now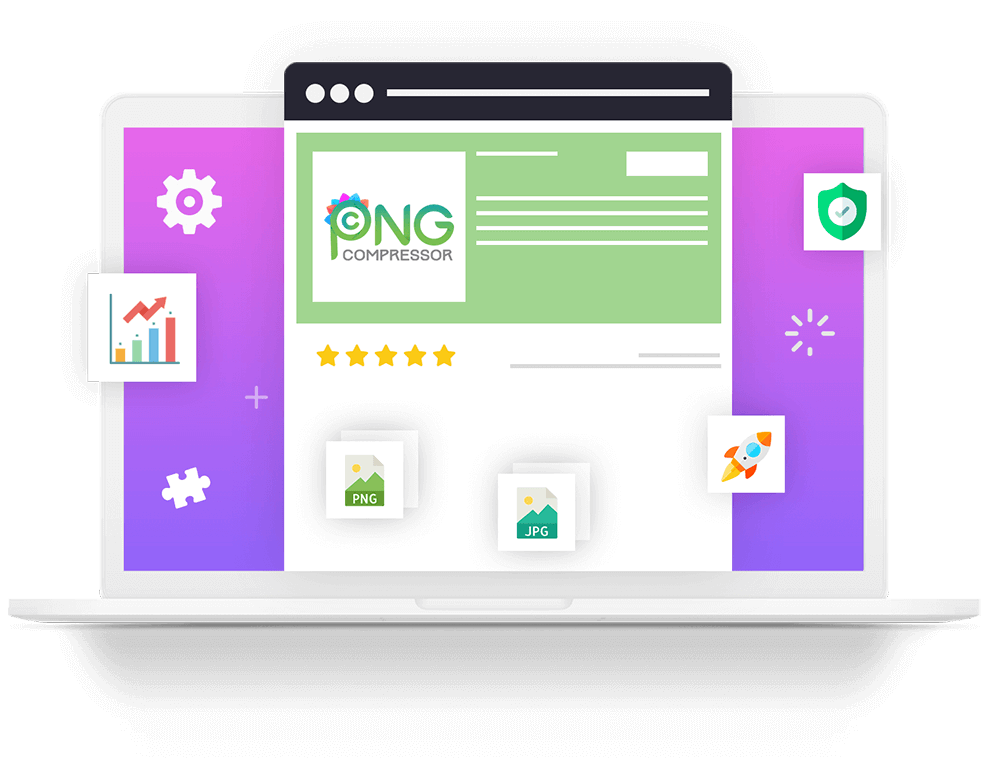 Simple Pricing
All accounts start out as a FREE Account which comes with 1000 Credits per month.
We have pretty simple pricing and lowest price as comparision to other available resources. You can subscribe to any plan which suits to your requirements. If in the middle you consumed your number of credits then you can recharge addon credits anytime. That will never expire once your account is renewed in next month.
starter
4000
Credits per month
$5/Month
advanced
10000
Credits per month
$10/Month
professional
35000
Credits per month
$30/Month
business
75000
Credits per month
$65/Month
Images uploaded with API
Price per unit
First 1000 images per month free
Next 9 000 image compressions $0.004 per image
After 10 000 image compressions $0.002 per image
PNG Compressor works out of the box for these companies